Seema and Chat chose downtown San Francisco for their wedding. The cityscape was an ideal backdrop for their fun filled ceremony and reception.
They prepared for their wedding at the Marriott SF Union Square. The bride and groom dressed for their wedding with the help of family and friends, against wide views of the San Francisco Bay.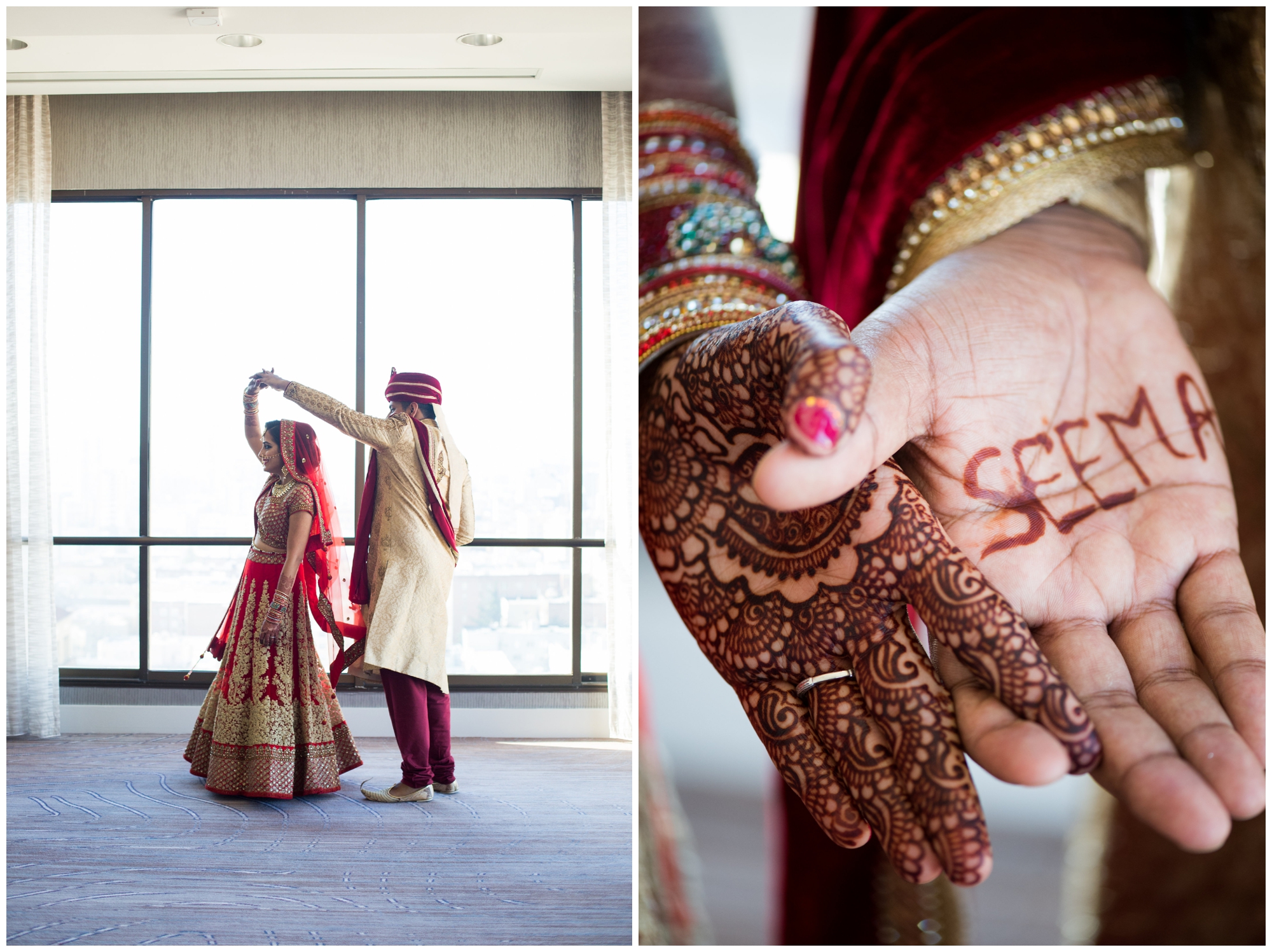 The wedding party and their guests moved on to the San Francisco Design Center for the ceremony and reception. Chat arrived in a rickshaw, instead of the traditional horse, and Seema crashed the baraat, just in time for a mannequin challenge. The color and fun of the procession contrasted perfectly with the urban cityscape of San Francisco.

The white, red, and gold hues of the floral arrangements matched the bridal attire and carried throughout the traditional elements of their Indian wedding. The auspicious color pallette complimented the ceremonious joining of the two families and makes for stunning photographs of their wedding. Furthermore, we can provide more information on indian wedding photography San Francisco and introduce you to our talented team.


The reception changed up the color scheme by moving onto golds and blues. This served as a transition from the more formal daytime ceremony to the nighttime reception and party.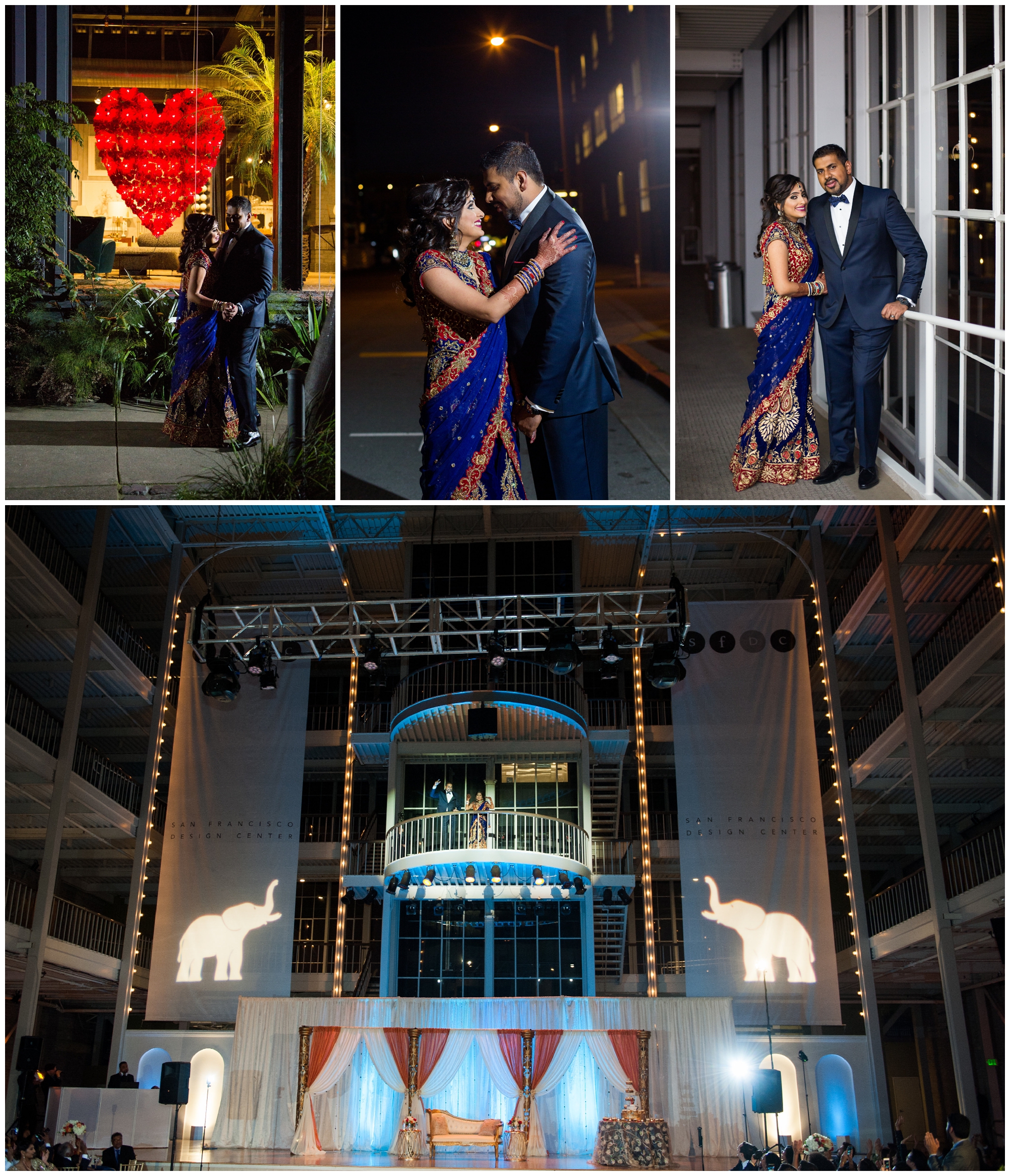 Family and friends of the newly married couple flew from all over the world to share the day and the beginning of Seema and Chat's life together, by toasting the couple and describing their passion for family, fun, and service – from college antics and practical jokes to volunteering in Africa together.
With the introductions and speeches complete, the party and revelry got into full swing. The music was upbeat and got everyone dancing. As the night went on, colorful light sticks came out and helped keep the fun going.